Collection highlights: Nuragic quiver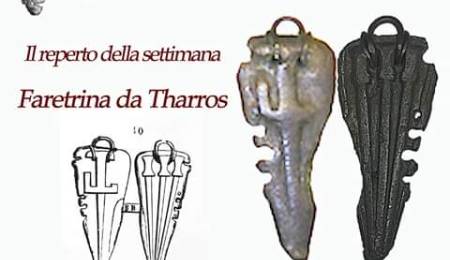 2 maggio 2020
The term 'quivers' is used to describe triangular plate pendants with two eyelets, a miniature reproduction of a leather dagger sheath with pins (from one to four) on one side and two types of dagger on the other side, typical of Nuragic weaponry: one with a simple hilt, the other with a 'gamma-shaped hilt', very common in the Nuragic figurative art.
More than thirty quivers have been found in Sardinia (mainly in the Sinis peninsula and the Oristano area), while thirteen have been found in the Italian peninsula, all in Etruscan territory, testifying the relationship between the island and Etruria.
The technical stylistic comparison between the peninsular quivers and the original Nuragic models, significantly more refined, could suggest not a direct import but a local reworking, a hypothesis that can be confirmed only by metallurgical analysis.
It is not easy to define the chronology of this class of Nuragic bronzes, but the Etruscan-Villanovan artefacts are dated between the end of the 9th and the 8th century BC.
The quiver with three pins and a dagger with gamma-shaped hilt that we show you today belonged to General Felice d'Arcais, who had many objects from Tharros in his archaeological collection.

This quiver probably comes from the southern necropolis of Tharros.